At PCIT of Southern California you have a therapist that is part of a team – YOUR team!
Treatment team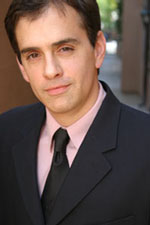 Dr. Paul DePompo is the founder of the PCIT Institute of Southern California. For over a decade Dr. DePompo has utilized his no-nonsense approach to successfully treating adults and adolescents with short-term methods that work. Realizing there was a shortage of evidence-based treatments for his client's with children 2-8 years of age, Dr. DePompo (a traditionally trained cognitive behavioral therapist), began effectively using PCIT and CBT with these families. He attended NYU while earning his Bachelor's degree and earned his Master's and Doctoral Degrees at the California School of Professional Psychology. He is affiliated with the Albert Ellis Institute as a, REBT-CBT supervisor, teaches REBT-CBT  and PCIT at multiple graduate schools In Orange County and was trained in PCIT by UC Davis, CAARE Team. He has been the lead trainer of PCIT for the largest County-contracted facility in Orange County.
Linda Cleveland-O'Keefe, MA MFT is a Licensed Marriage, Family and Child Therapist with 8 years experience working in non-profit organizations and private practice with children, adolescents, families, individuals and couples.   Extensive experience treating ADHD, PTSD, ODD, Depression, Reactive Attachment and Anxiety disorders.  Certified Parent Child Interaction,  trained in PCIT by UC Davis, CAARE Team. Ms. Cleveland-O'Keefe also specializes in Cognitive Behavioral, Theraplay, Play Therapy, Attachment and Family Systems therapy. 
Cassandra Quaglierini, MA, IMF has advanced training in RE-CBT and provides individual, family and group therapy to treat a variety of
disorders including ADHD, mood disorders, and anxiety disorders. She is aMarital and Family Therapist Intern supervised by Dr. Paul DePompo on all of her cases at the Institute. Attending The University of California Irvine, Cassandra received a Bachelor's of Arts in both Psychology & Social Behavior. Cassandra went on to receive her
Master's degree in Clinical Psychology specializing in Marital and Family Therapy through The Chicago School of Professional Psychology.